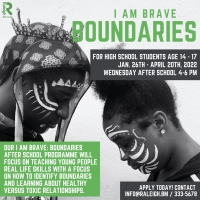 It is our pleasure to open registration for our "Brave: Boundaries" After School Winter Term Programme for high school students age 14 - 17 years old.
Boundaries is a part of our I AM BRAVE programme and is a 10 week after school programme running every Wednesday from 4-6pm at Raleigh Headquarters. The programme will focus on teaching young people life skills with a focus on how to identify boundaries and learning about healthy versus toxic relationships.
Please reply with any questions, or contact Executive Director Dany Pen, at 333.5678.